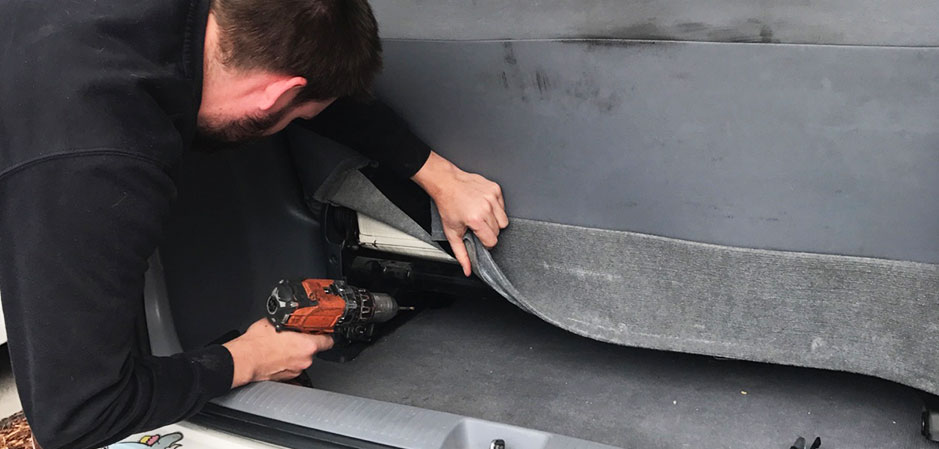 As a logical extension to supplying and fitting Baby seats we have branched the business out to include the ability to add custom anchor points in accordance with the National Standards Bulletin VSB-5 and with VIC Roads. This division of the business is also capable of delivering full custom solutions covering:
Disability Ramps and accessibility products.
Security Cages for High Value Goods Transit
Secure Lock Boxes
Custom cages for vans Dog Carriers
Van Fit-outs for Tool Shelving
We pride ourselves on delivering a high level of personal service and the best quality products.
Additional Anchor Points
If you operate a commercial vehicle, have an SUV that requires baby seats in the 3rd row or simply have an old classic that does not have existing anchor points we can help.
There are numerous cheap (and non-compliant) work arounds posted on the web such as crab bars but none of these comply with the National code of practice Vehicle Standards Bulletin 5 which pertains to the Manufacture and installation of additional seats
Australian Design Rules (ADR) more specifically ADR34 States Child restraint anchorages are to be in or on the seat back, or in the vehicle body structure more than 100mm below the top of the seat back. In addition 20 times the mass of the entire car seat simultaneously with a load of 3.4kN for each child restraint anchorage must be imposed and the seat anchorage point must be able to withstand these loads for at least 1 second.
Please call us to discuss your solution.